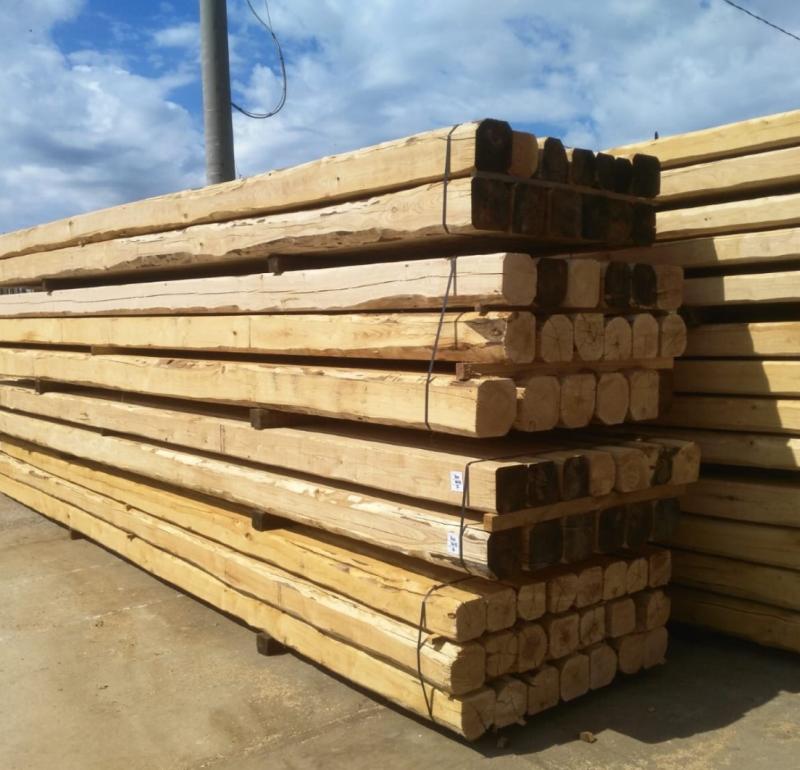 KARAMANAKI WOOD
Wood processing - Serres wood saw
____
company profile
The Karamanakis company was founded in 1950 by Efstratios Karamanakis as a wood craft with a band saw and a lot of taste.
In 1970, his son Dimitrios Karamanakis took over the management, where he modernized and expanded it.
In 2000, his son-in-law Christos Karakolis and his wife Anastasia Karamanaki joined the business, where they continue it with great zeal.
The total area of the factory at the moment is 8,500 sq.m. The company has gone through several stages of development, marking a steady upward trend over the years.


The philosophy of the company that is the recipe for success is:

The processing of the best raw materials in all types of wood.


The long-term cooperation with the best and renowned in the field of wood houses abroad.


Meeting the needs of the customer with a permanent and continuous stock of goods.


Immediate service and shipment of goods throughout Greece with privately owned and DX trucks.


Employees and partners with know-how experience and professional mentality.
The main goods of the company are:

Poplar, pine, fir, beech, chestnut, oak, iroko, ampoule, linden.
Bed wood, Madeira, Latakia, logs, skoureta.
Investments, floors, roof accessories.
Industrial items of all types, and kitchen counters.

The knowledge and experience of Dimitris Karamanakis in combination with the zeal and will of the new generation are a guarantee for the quality of the products. Constant competition and stubbornness for the first time are incentives for constant vigilance and modernization.
In any case, the decision to cooperate with Karamanakis timber is an investment, because nowadays due to the general difficult market situation, it is essential to cooperate with companies that can meet your needs immediately, reliably and at low cost.
_____
CONTACT PHONES
2325022991, 2325023569, 2325022270 & 6979005273, 6972775329, 6972220417
EMAIL
natasakaramanaki@gmail.com, xristoskarakolis@gmail.com